Croatia beat Morocco in the third-place playoff of the FIFA World Cup in Qatar, completing another impressive run after finishing runners-up in the previous tournament four years ago.
Special memories 🇭🇷❤#FIFAWorldCup | #Qatar2022

— FIFA World Cup (@FIFAWorldCup) December 17, 2022
Croatia, a country of less than four million people, has been represented at six FIFA World Cups. It now has medals from three of them.
That is the remarkable achievement this proud football nation can bask in after beating Morocco 2-1 to claim bronze at Qatar 2022.
This is what we're bringing home. 🥉#FIFAWorldCup #Qatar2022 #Family #Vatreni❤️‍🔥 pic.twitter.com/RTmNMZqixn

— HNS (@HNS_CFF) December 17, 2022
Although the third-place play-off was the match that neither of these teams wanted to be involved in, both contested it with a passion and intensity befitting the final itself.
1⃣9⃣9⃣8⃣ 🥉
2⃣0⃣1⃣8⃣ 🥈
2⃣0⃣2⃣2⃣ 🥉

History makers. #BeProud #Croatia#FIFAWorldCup #Qatar2022 #Family #Vatreni❤️‍🔥 pic.twitter.com/u7jsxTM6Uk

— HNS (@HNS_CFF) December 17, 2022
And after Croatia prevailed at Khalifa International Stadium, the celebrations – showed just how much these latest medals meant to them.
Goals and glory:
Zlatko Dalic's team saw off the brave Atlas Lions with two beautifully constructed first-half goals.
Vatreni delight :
These were the moments at the final whistle as Croatia's players celebrated, and the team's staff and substitutes flooded on to the field to join in the festivities.
Pride and passion :
Croatia's World Cup journey began in 1998 with a historic bronze in France, and Luka Modric and Co have written their names into their nation's sporting folklore with their achievements in Russia and Qatar. Joy abounded as they collected their latest World Cup mementos.
Coach on captain:
Zlatko Dalic has said that he is "quite certain" that Modric, 37, will play on at least until UEFA EURO 2024. Given the midfielder's performances in Qatar, and the evident bond between Croatia's on and off-field leaders, it's no wonder he's desperate for his evergreen skipper to play on.
A family moments :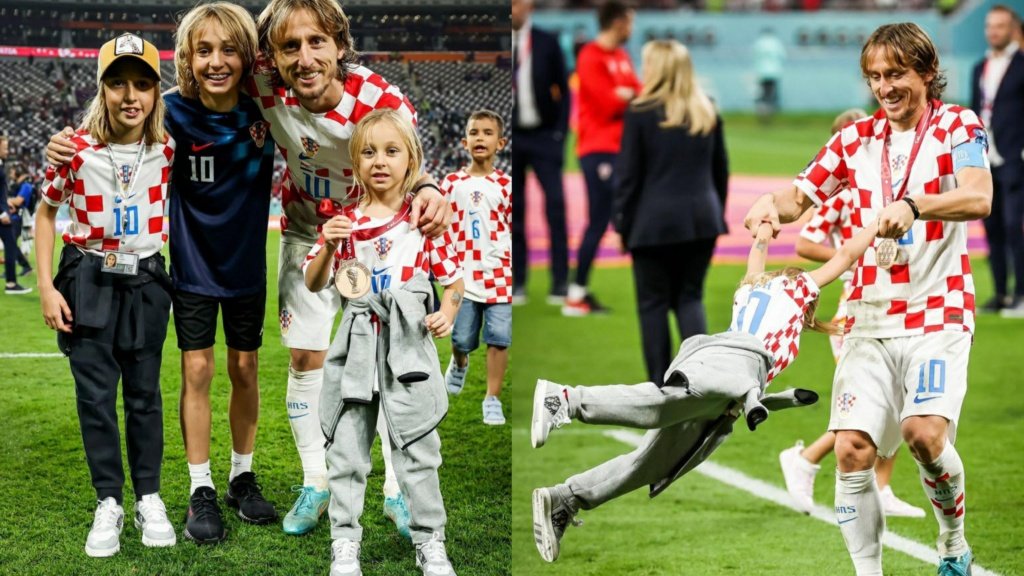 The children of Croatia's players were among those who most enjoyed the celebrations and there were moving moments as Modric savoured this medal-winning moment with his nearest and dearest.
🥉 And now all together! 🎵🎶#Croatia #Family #Vatreni❤️‍🔥#FIFAWorldCup #Qatar2022 pic.twitter.com/VKNcAWRKOe

— HNS (@HNS_CFF) December 17, 2022